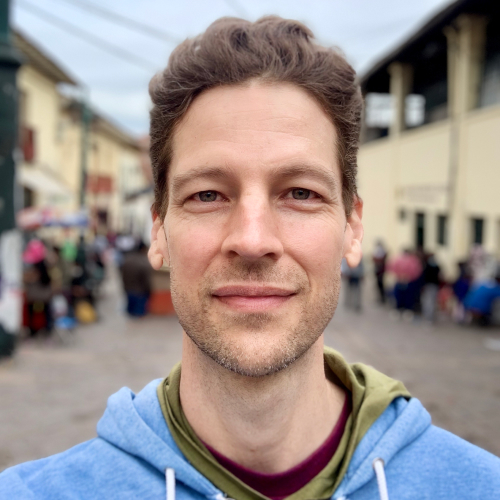 Joshua Kaufman
Integral Coach
What do you really want, and how can you move towards it?
I'm a certified integral coach, and currently accepting coaching clients as part of my training towards my ICF credential.
How would it feel to be in a conversation with someone who:
believes that you can change
shares practices and skills to support that change
holds a space of calm, kind presence
deeply listens and cares about your development
is your ally, sounding board and mirror
If that sounds interesting, read on.
What is integral coaching?
Coaching is a collaborative, non-directive dialogue practice that seeks to bring about change through inquiry, authenticity and a focus on outcomes.
Integral Coaching refers to a way of coaching that is whole, complete and integrated. It's​ a method that attends to a client's whole life, helping them not just to achieve goals but to develop competencies. For example, a client may come to coaching because of a challenge in one area of life (e.g., work). The coach looks for what might be underlying that particular challenge and where else it is showing up in life. The coach works with the client not only to understand the deeper issue, but to develop greater skill to meet challenges in all domains.
Ultimately, a coaching relationship that began about work may result in improvements in relationships, health, and other areas.
My approach
My approach combines integral coaching and authentic relating, allowing you to feel supported and also deeply seen. I use a methodology that takes all of you into account and empowers you to bring your whole self to life. I also value welcoming your experience just as it is, revealing what's alive in the present moment, and trusting the wisdom of what arises between us to support your personal growth and transformation.
Session 1: Getting to know you. I will spend 90 minutes asking you a myriad of questions about all areas of your life to get the full picture of your current situation.
Session 2: Offering a program. After taking some time to assess and plan, I will present you with the proposed purpose and outcomes of our coaching engagement together. This includes a clear articulation of the shift that needs to be made in terms that will give you a fresh perspective on your journey. I will then offer a preliminary practice and exercise for you to take on to begin creating that shift, and together we'll discuss ways to stick to them.
Following sessions: Providing ongoing support. Every hour-long session will begin with you sharing your progress, including any insights gained and obstacles encountered. I will then offer additional practices and exercises to maintain your momentum or refocus your efforts as needed. I will also help you reframe challenges that arise to see them in a new light, as indications of or opportunities for continued growth.
Interested in working together?
I offer a free 30 minute call to see if we're well-suited for each other.
Once we both decide to move forward, we will meet for an hour every other week via Zoom for an initial run of six sessions across three months. If we decide to continue, a full program typically takes 10 - 12 sessions.
I charge £10-50 per session, according to your means. This is self-assessed; you just tell me how much you want to pay. If you need to cancel or reschedule a session, I would not charge as long as you provide at least 24 hours notice.
I would expect you to attend sessions on time and from a quiet place, free from distractions. Sessions are recorded, with recordings shared with you confidentially shortly after each session for your reflection and review.
Please email me at to share a bit about what you're going through and how you hope I can help. We'll go from there.